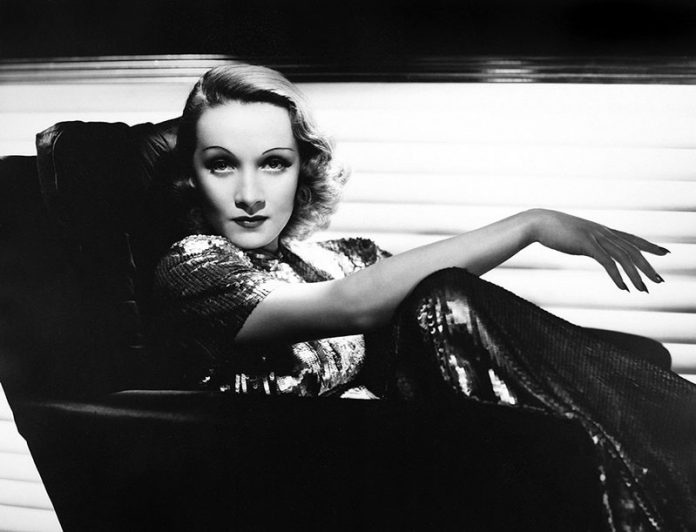 1901
An icon of sexuality and sensuality who captured her public with understated beauty and nonchalant charm, the German-born Marlene Dietrich was one of the truly unforgettable legends of film. She was a singer, a dancer, a leading lady, an entirely original fashion trendsetter and even a commended World War II hero.
She did not meet with immediate success: Her first audition for drama school was a failure and she only gained admission after working as a chorus girl for a year. She then appeared in small film roles and also worked as a cabaret singer for a few years.
The 1930 German film "The Blue Angel" ("Der Blaue Engel") catapulted her to fame. Soon after its release she left for the United States, to appear in her first American film, "Morocco," directed by Josef von Sternberg; she would go on to make six more films with him..
She attracted attention and affection from the Allies for refusing to return to Germany during the 1930s. Supposedly, a Nazi agent offered her creative control over her films and a substantial paycheck. She turned down the offer, which allegedly came from Hitler himself, and her films were banned in Germany. Meanwhile, Dietrich spent the war years performing for Allied troops, often enduring rough conditions along with the solders. At the end of the war, she was awarded the Medal of Freedom by the United States. France and Belgium also honored the star, naming her Chevalier of the Legion of Honor and a Knight of the Order of Leopold, respectively.
After the war, Dietrich continued to appear on stage and make movies. A full list of her films is available from Film Reference. The page also lists numerous books and articles written about the actress.
Dietrich's New York Times obituary notes that she was devoted to helping her daughter, Maria Riva, also an actress, her son-in-law, and her grandsons. She moved to Manhattan to help care for them and was often spotted pushing carriages or sending grandchildren off on trips to camp.
Her performance career ended in the 1970s; she left New York for Paris, where she died at age 90 on May 6, 1992.
The Deutsche Kinemathek – Museum für Film und Fernsehen in Berlin hosts the Marlene Dietrich collection, displaying 3,000 items from her estate, including both costumes and her personal wardrobe.
In 1999, The American Film Institute sought to refocus attention on classic movies made before 1950 by hosting an epic awards ceremony that named the 50 Greatest Film Stars. Dietrich was ninth on a list of 25 women.