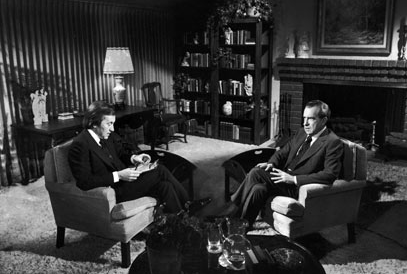 The Mike Wallace Interviews was a series of prime-time television interviews conducted between 1957 and 1960. Wallace donated 65 interviews conducted between 1957 and 1958 to the University of Texas, which hosts video and transcripts of the conversations.
Charlie Rose interviewed hundreds of "America's best thinkers, writers, politicians, athletes, entertainers, business leaders, scientists and other newsmakers" over the course of his career. In 2017, his career came to an abrupt halt as a result of allegations of misconduct, but his archived interviews are worth watching.

The Paris Review hosts an archive of interview excerpts with authors dating back to the 1950s.